How to Install Opera Web Browser on Ubuntu 18.04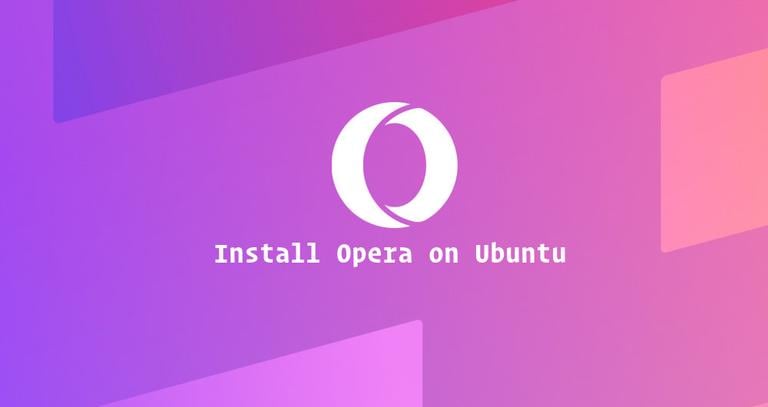 Opera is one of the most popular cross-platform web browsers in the world. It is fast, easy to use and secure browser built for the modern web.
Opera is based on the same engine as Chrome and offers a similar browsing experience and allows you to install Chrome extensions from Google's official Web Store. It comes with built-in features such as free VPN, Ad Blocker, Battery Saver, and Crypto Wallet.
Opera is not an open-source browser and it is not included in the default Ubuntu repositories.
In this tutorial, we'll explain how to install Opera web browser on Ubuntu 18.04. The same instructions apply for Ubuntu 16.04 and any other Debian based distribution, including Debian, Linux Mint and Elementary OS.
Installing Opera on Ubuntu
Installing Opera on Ubuntu Linux is a relatively straightforward process and will only take a few minutes.
Installing packages on Ubuntu requires sudo privileges . Make sure you are running the following command as a user with sudo privileges.
Open your terminal and import the Opera repository's GPG key using the following wget command :

wget -qO- https://deb.opera.com/archive.key | sudo apt-key add -

The command should output OK which means that the key has been successfully imported and packages from this repository will be considered trusted.

Next, add the Opera APT repository to your system's software repository list:

echo deb https://deb.opera.com/opera-stable/ stable non-free | sudo tee /etc/apt/sources.list.d/opera.list

Once the repository is enabled, update the packages list and install the opera-stable package:

sudo apt updatesudo apt install opera-stable

During the installation, you will be prompted whether you want a new repository file to be created. Select No as we already added the Opera repository to the system APT sources.
That's it. Opera has been installed on your Ubuntu desktop.
Starting Opera
Now that Opera is installed on your Ubuntu system you can start it either from the command line by typing opera or by clicking on the Opera icon (Activities -> Opera).
When you start Opera for the first time, you'll be redirected to the default Opera welcome page.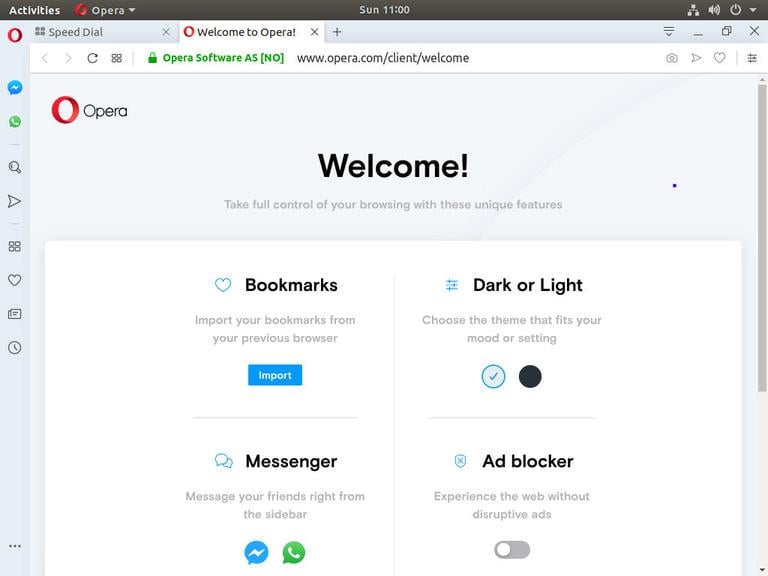 From here, you can start customizing the browser's settings, theme, and appearance.
Updating Opera
When a new version is released you can update the Opera package through your desktop standard Software Update tool or by running the following commands in your terminal:
sudo apt updatesudo apt upgrade
Uninstalling Opera
If you want to uninstall Opera, simply remove the installed package and disable the repository with the following commands:
sudo apt remove --auto-remove opera-stablesudo rm -f /etc/apt/sources.list.d/opera.list
Conclusion
We've shown you how to install Opera on Ubuntu 18.04 desktop machine. If you've previously used a different browser, like Chrome or Firefox, you can import your bookmarks and settings into Opera.
Feel free to leave a comment below.